I spent much of this weekend struggling with CAT control of the FT847 in SAT mode.  This will likely be the topic of a blog post at a later date!  However, the image here shows my Ubuntu desktop running gpredict and (at least partly) controlling the FT847 via rigctld. Click to enlarge.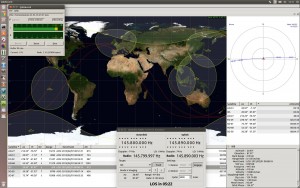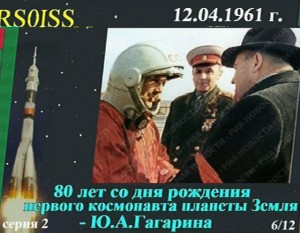 The results can be seen above.  Recorded using the FT847, a colinear (no beams), gpredict (CAT control) and QSSTV (Linux).  RX frequency was adjusted for Doppler but this isn't essential (the shift is within FM limits). I've also included an mp3 file of the recording made (for use with QSSTV[Linux] or MMSSTV [Windows]): iss-31.01.15-23.57-M0SPN
The sync error was was unfortunate but appeared to occur at source as many others suffered an identical glitch.